Field Service & Asset Management solutions
for larger enterprises
Helping maximise the value of your data, assets & people
As well as our standard, multi-tenanted Saas product, we also provide bespoke solutions to larger organisations where we can leverage our existing software and expertise on their Projects at cost effective rates.

Typically, the services we provide fall into 4 categories :
mobile apps for field staff
specific job planning/ asset management solutions
standard and custom data integration & APIs
data streams for BI and graphical data visualisation
Usually, hosting of the solutions developed is arranged by Clients to fit with exisiting IT, data privacy, security and disaster recovery policies.

Examples of Projects undertaken include :
- a hosted Customer portal for logging & managing machinery service & repairs;
- mobile app for ordering operational consumables;
- Proof of Delivery (PoD) & timesheet solution for 400+ operated hire drivers;
- an app based track & trace solution for containsers/ totes.
Services & solutions for larger organisations
---
Just some of the Corporate businesses we work with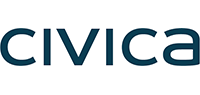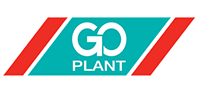 ---
Mobile apps for fields workers
As a particular speciality of our company, we have developed a number of bepoke mobile apps for businesses looking to leverage benefits from elements of our existing pro-Forms® and pro-Assets® systems.

These include :
- custom mobile form solutions,
- barcode scanning,
- location awareness,
- API development for systems integration.
Often we are contacted by organisations wanting to schedule & manage appointments for field staff but without the complexities and costs associated with other vendors and their platforms.

If this describes your situation then we would welcome the opportunity to discuss this with you and establish whether we can help meet your requirements for job scheduling & dispatch to mobile workers' apps, real-time jobs status monitoring and management reporting.
Data & systems integration
Hardly a week goes by without us being asked to develop or use APIs to exchange data between our solutions and other busienss systems. Whether they be RESTful, public or private, APIs are a central component of our workload.

So, whether you are looking to integrate a bespoke field service solution with say Microsoft Dynamics 365 Business Central or Salesforce we have the have experience and track record to help.
Requests for MI and BI displayed in real-time visual dashboards such as MS Power BI are increasing rapidly so we decided to add a new Power BI connector to our standard range of integrations.

By simply connecting your incoming form data (both mobile and online forms) to Power BI you can have accurate, up to the minute visual representations of your data being collected. Whether this is field sales data, repair & service team performance or user feedback