Smart Job Management software
Manage your field service team with ease, no matter what the size
---
Flexible for you and your team
Our software is built to help manage busy offices where staff are juggling to meet the needs of demanding customers. We understand the pressures facing busy job schedulers & admin staff, which is why everything is simple, visual and reliable so you can see at a glance what is happening with your workforce.
Deliver excellent Customer Service
Knowing your field worker locations and job progress allows you to maintain high levels of customer service with ease. Without real-time intelligence from the field, office stress levels can rise, doubts creep in and phone call volumes increase.

Our tools remove these headaches & give you the knowledge you need to keep your customers informed and involved at every stage.
---
Better communication
Our software will help you get key information to right people at the right time. Send jobs and updates to operatives and customers with ease.
Work Smarter not harder
Benefit from our software by getting more done with less effort. Our system is scalable & flexible to withstand constant change or high volumes of work.
Reduced data entry & errors
Most inefficiencies lie within back-office processes. Our integrations with Office 365 and Sage can help you reclaim valuable office admin time.
---
Manage all your jobs, without the stress
Schedule your jobs & manage changes with our

intuitive drag-and-drop

planner. pro-Forms® will automatically update your remote workers' mobile app with job changes so you don't have to.

Easily

set recurring jobs

at defined intervals so you don't have to remember to schedule each visit separately.

Add

multiple visits

to jobs to create a full history trail and improve consistenacy & knowledge.

Need answers to a customer query? Use our

advanced search tools

to locate historic and planned jobs in seconds.
Tools to improve your Customer Service
As the working day progresses, you can

monitor your workload and job progression in real-time

so your field workers can be efficiently allocated to the right places, at the right times.

Keep your customers in-the-loop by giving them accurate

real-time job updates and field worker movements

.

Answer customer queries in seconds thanks to having

full job visibility, history and documentation

all in one place and easily searchable. Thanks to pro-Forms® your customer management becomes easy and no longer a chore.
Make paperwork a thing of the past
Automatically send your customers a company-branded digital copy of all job sheets and paperwork that include key content such as signatures and photographs.

Field workers can work smarter with our intelligent mobile forms. Why waste their time on-site wading through irrelevant questions when our mobile forms can do that for them with intuitive design & logic.

Of course you can expect to save

serious amounts of money

on stationery, postage and time. But, there's far more to it than that. Handling data just once not multiple times, ensuring data is accurate and shared between people and systems - this is where pro-Forms®

will give you the competitive edge you need

.
Knowing what your customers think is key to growth
Make it even easier to receive and analyse customer feedback simply by

auto-sending a feedback form

after a job is marked complete - ideal for larger organisations & those needing to demonstrate ISO 9001 / 14001 compliance.

Our

Power BI integration

means you can auto-populate all your feedback into a

highly visual dashboard

. Quickly understand and uncover useful patterns in your data in real-time.
Reduce costs and maximise profits with smart job management software
Ensure your business meets demand and attracts new customers
Exceed customer expectations with smooth workflows and excellent service
Strengthen your core KPIs
Innovate & enhance your workplace with intuitive job management software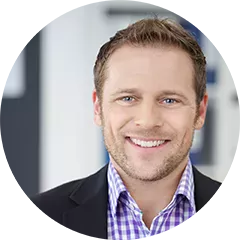 Pave the way for technological advancement in your business
Easy to implement - secure, cloud-based hosting
GDPR compliant & guaranteed UK Data Sovereignty for peace of mind
Minimal staff training required & excellent support services
Scalable for multiple departments or single team usage
Integration with back office and off-the-shelf systems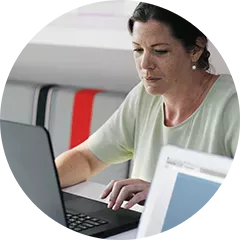 Communicate with your field workforce with ease
Get your fieldworkers to the right place, at the right time
Keep customers informed with real-time job status updates
Get a visual overview with our drag-and-drop job planner
Pre-build a common job type that can be dispatched in seconds
Completed job information can be automatically forwarded to customers and partners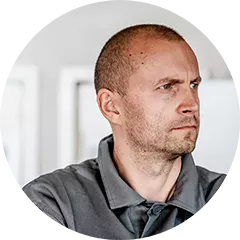 Know exactly where you need to be and what needs doing
Receive instant job notifications with all the latest jobs notes
Complete pre-populated paperless forms on your mobile device and submit them straight to the office
Know the priority of each job and improve customers satisfisfaction levels
Reduced phone calls and emails to and from the office
Testimonials
"We now completely rely on pro-Forms® to handle the sheer
amount of paperwork that gets passed through our doors daily. I
can rest assured knowing all the forms are signed by our clients and
filled in correctly."
Indigo Fire Systems Ltd
"All our customers, sites and jobs are managed through pro-
Forms® which means we save a huge amount of admin time.
We are able to access information in real-time and make changes
during the day when we need to."
Brushstrokes Road Seepers
"Being able to issue jobs to our engineers' tablets directly using Sage 50 data
and to raise invoices the same day is simply fantastic"
Pendle Forklift Services Ltd